Sep 10 2019 / Round the Table Magazine
#selfcare: It's more than just a hashtag
Sometimes, being an advisor can be a tough, emotionally draining pursuit.
By Elizabeth Diffin
Topics Covered
IF YOU SCROLL THROUGH a social media site on any given day, chances are you'll see something tagged #selfcare. But while the popular hashtag is often applied to indulgent activities like a deep-tissue massage or a fancy meal, self-care is more than just a meme-worthy pursuit. And for financial advisors, it's an essential component of good mental health in a profession that can be stressful, draining and sometimes even depressing.
While every occupation has its own challenges, research shows that financial advisors report much higher stress levels than those in other fields. A study conducted by FlexShares Exchange Traded Funds in October 2018, "Insights Into Advisor Wellness," found that, in the United States, the financial advisors surveyed reported an average stress level that was 23.3% higher than national norms. This substantial difference can be attributed to a number of factors; the survey found that client acquisition was the primary cause of stress, followed by regulatory and compliance concerns.
Sometimes, being an advisor can be a tough, emotionally draining pursuit. It's time to look at how you're handling it.
Jenny Brown, CFP, FChFP, an 11-year MDRT member from Melbourne, Victoria, Australia, sees evidence of that in her country as well. Australia's strict regulatory changes are by now well known, but new education requirements in particular are beginning to take their toll.
"It's quite stressful for a lot of advisors, especially risk advisors who haven't done a lot of study," Brown said. "I see the signs of angst and grief."
The nature of the work financial advisors do — helping clients make end-of-life decisions, navigating illness and death, planning for loved ones' futures — can also lead to strain on their mental health.
"In financial services, empathy is essential, but that means an emotional rollercoaster," said Dean Gareth Hobbs, a 14-year MDRT member from Oxfordshire, England. "Some of your clients, they're not just clients. The relationship is closer than that."
Hobbs has found that nurturing these close relationships makes it even more painful when a client is diagnosed with a serious illness or passes away, often leaving behind a grieving family. The FlexShares study affirms his experience; it found that greater emotional involvement with clients often takes a toll on advisors' mental health.
"I think all client deaths have some level of impact on your mental health," Hobbs said. "There's no doubt that, along with other work commitments and the usual stresses of everyday life, hearing such sad news has an impact. I'm not ashamed to say that I have certainly cried during conversations with clients."
Similarly, Cindy Huang Meiping, AFP, will never forget one specific client, a 37-year-old man who was killed in a diving accident. As if that wasn't tragic enough, he left behind a pregnant widow and a young child.
In financial services, empathy is essential, but that means an emotional rollercoaster.
— Dean Hobbs
"I was confused and slightly helpless," said Meiping, a 12-year MDRT member from Singapore. "However, I knew I had to be strong to support her and their family."
This need to be clear-headed and dependable for the sake of clients who are navigating difficult situations is one reason why self-care is so important. Alden Cass, a New York-based psychologist who specializes in financial advisors, likens his own work to what advisors do with their clients.
"My job is to sit there, with confidence, conviction and objectivity, and help clients come up with a game plan, giving them reassurance that I have the right strategy and tools to help them," Cass said. "Financial advisors have to do the same thing for their clients. A financial advisor's job is to give them reassurance and basically a treatment plan — how they're going to retire, how to protect their wealth."
Cass noticed a marked increase in mental health issues for advisors around the time of the global financial crisis of 2008. While things have improved, there's still a lot of fear and misgivings among advisors when it comes to market correction. The FlexShares study bears that out: Even in a relatively stable economy, market concerns were the fourth most popular stressor for financial advisors.
Ho Yeol Jeong, a six-year MDRT member from Seoul, South Korea, finds that dealing with clients' wariness can be one of the most challenging parts of being an advisor.
"I approach my clients and consultations with a sincere attitude, but there are times when I face harsh rejection or mistrust and I feel disappointed," he said. "I also become upset when I receive complaints from existing clients or when a contract is canceled without any prior notification."
"Insights Into Advisor Wellness" found that age and experience both contribute to lower stress levels for financial advisors; advisors in the first 10 years of their careers reported 20% higher stress than those who had been advisors for 20 years or more. Suzanne Muusers, a professional coach for financial advisors, notes that many of the challenges of being a financial advisor happen in those early years.
"The first five years, they are doing nothing but prospecting, building a business," Muusers said. "They're focused on more, more, more. It's good, but sometimes they ignore the balance part of it."
That's where self-care comes in. The term became popular in the 1980s, as medical professionals began to recognize the importance of wellness as opposed to just health. The National Alliance on Mental Illness (NAMI) likens it to the advice given when you board an airplane: Put on your own oxygen mask before helping someone else with theirs. The idea is that you can't help others if you haven't helped yourself.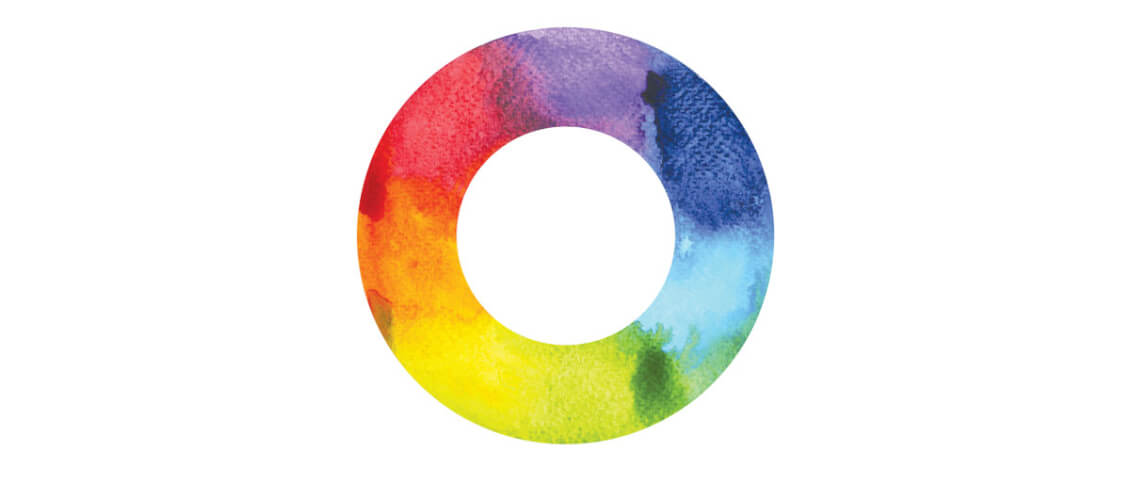 Self-care techniques
Prioritize all personal safety and health needs.
Learn and practice controlled breathing methods.
Get enough sleep.
Reduce caffeine intake to 300 mg or less per day.
Learn and practice daily relaxation methods to reduce physical symptoms of tension.
Get regular exercise.
Identify and challenge exaggerated words and pessimistic thoughts.
Use evidence-based anxiety websites or self-help books.
Mental Health Commission of Canada
"As professionals who provide clients with advice on how they can enjoy a financially stable environment, we must be stable and mentally healthy," Jeong said. "If we're stressed, how can we listen to our clients and console them when they are suffering from anxiety and stress?
We have to manage our own mental health as partners that will serve our clients for a long time."
While there are a few universal self-care techniques (see sidebar), it's important to note that one single type of self-care doesn't work for everyone. The key is to find practices that take your mind off your stressors and allow you to focus on yourself. For Meiping, it means playing with her two dogs. Jeong spends his spare time enjoying good writing, art and music. Brown keeps a gratitude diary to make note of the positive things that have happened over the course of a week, which helps her see the big picture. Hobbs finds that exercise helps him focus his attention away from work.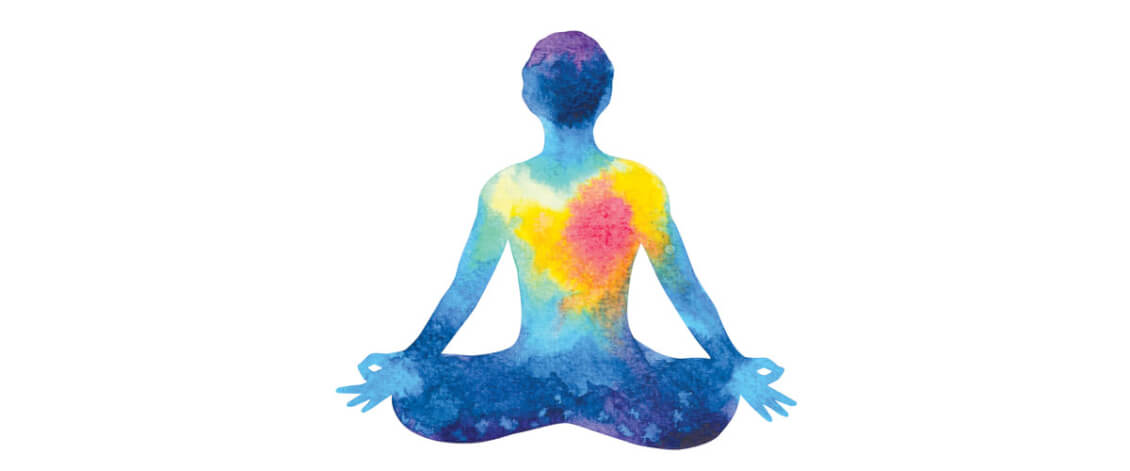 Breathing and meditation
Meditation is thought by many mental health professionals
to be an important element of self-care.
Suzanne Muusers recommends this simple meditation exercise.
Take 10 deep breaths, inhaling and exhaling slowly.
You may not even get to No. 10, but you will feel less anxious
and more calm. Prefer an app-based solution?
Hobbs recommends Calm, while Brown uses
Breathe on her Apple Watch.
"It's about putting yourself first and ensuring that you're healthy," Muusers said.
Advisors also point out the importance of talking to someone when you're feeling overwhelmed by the strain that comes from your profession, whether it's a coworker, mentor, study group member or, yes, a mental-health professional.
Brown makes sure to reach out to other advisors who she knows might be struggling. She's even referred a few to Lifeline, Australia's national charity that provides access to crisis support and suicide prevention services.
"I think we all have a duty to help other advisors to get through what's going on," she said. "Mental health is a disease just like cancer, and it needs to be treated just like cancer. The more people understand you can get help will be a better thing."
For his part, Hobbs said that he has received professional help in the past and recommends it to other financial advisors who may find themselves struggling with the challenges that come from their job.
"I think it still has a certain amount of stigma attached to it," he said. "However, I believe that speaking to someone more detached from the situation and with the correct tools to help you deal with mental-health issues, however they have come about, has to be beneficial. It certainly was for me."
Cass, the psychologist, says there are indications that professional treatment has become necessary, such as mood changes and absenteeism. "If you're having trouble getting out of bed every morning and you're feeling like you're running from your emails, it's time to find new strategies," he said. "A lot of what goes on when you're experiencing burnout or mild depression is that you become a victim of your own thoughts. You need to intercept those and replace them."
Mindset, in other words, is essential.
"It is all about the mindset, being positive," Brown said. "Keep surrounding yourself with positive people. There is hope. If you need help, you can reach out. Don't leave it until it's too late."
And in the meantime, take a walk on a sunny day, enjoy a movie with friends or indulge in that over-the-top meal you've been eyeing. Because when it comes to self-care for financial advisors, it's far more than just a hashtag.
CONTACT
Jenny Brown jbrown@jbsfinancial.com.au
Dean Hobbs dean@willsandtrusts-uk.com
Ho Yeoh Jeong nopain1117@gmail.com
Cindy Huang Meiping cindyhuang@pruadviser.com.sg