How communication techniques differ for varied client demographics
In today's fast-evolving business world, good communication skills are essential, especially for financial advisors whose basic Key Result Areas (KRA) include constant client interaction. Ridhima Agrawal, an eight-year MDRT member from Dehradun, India, shares why clear communication is important for continued conversations with clients throughout their financial journey.
By Ridhima Agrawal
Topics Covered
Effective communication is not only crucial to retain clients but also to ensure a seamless client experience and strengthen relationships with them. Since they come from different backgrounds, it is important for an advisor to educate them about the insurance products and processes as clearly as possible. So, instead of using jargon and figurative language, the advisor should communicate in simple English or Hinglish (Hindi + English) to ensure that the client clearly understands everything about the product they are going to invest in.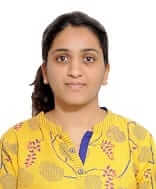 In fact, when it comes to communicating with clients, non-verbal communication is as vital as verbal communication. It gives valuable information about a situation, including a person's feelings, providing clarity to advisors on how to approach clients. In one such instance, when we were trying to tell a client about our product, she seemed disinterested though she was nodding her head. But from her facial expressions and body language, we could judge that she didn't seem interested.
So, to ignite her interest in the product, we tried to understand her situation and communicated how that product was beneficial and could add value to her life. Once we changed our approach, we could notice the change in her body language. She became more relaxed, her tone got positive and she bought the product.
For a financial advisor, one-to-one communication is also pivotal. When you interact with one client at a time, it gives you more space and freedom to know them, understand their needs, and ultimately develop a strong bond. For this, advisors can leverage multiple modes of communication, including emails, social media, messaging, hand-written notes, or just speaking in person.
While interacting, a lot of information is exchanged between the two parties, and retaining all of them might be challenging. So, it's always advised to pen down these conversations and later convert them into small points. This will help you retain these insights and later use it them to offer suitable solutions.
In addition, as advisors, it is also pertinent to note that patience and accuracy are of utmost importance while interacting with clients. Hence, always listen to them patiently and ask them the right questions to make sure they share accurate facts with you.
Similarly, a proactive approach always impresses clients and helps build a healthy relationship with them. These are some of the crucial tips to keep in mind to understand clients better while eliminating inconsistencies at every point possible throughout the entire communication journey.
Contact: MDRTeditorial@teamlewis.com